CONFERENCE UPDATE
30 NOVEMBER 2016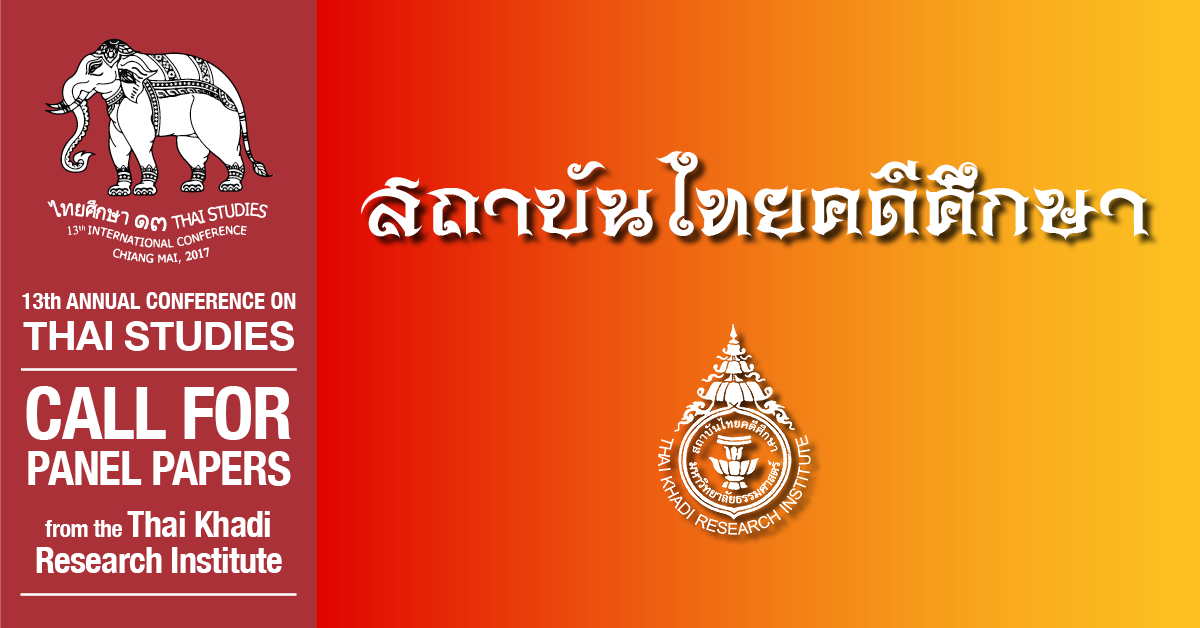 ICTS13 will be another challenging opportunity for both young and senior scholars to meet and discuss several issues drawing on sound reasoning and well-documented evidence. As a co-organizer of ICTS13, the Thai Khadi Research Institute of Thammasat University will organize its own panels and invites interested scholars to present their research papers on the following themes:
Tourism and Social Change
Performing Arts in the Modern World
Buddhist Art in ASEAN
Abstract submission should be made directly to Chiang Mai University, the ICTS organizer, by 30 November 2016.
Please submit abstracts for any of the three above areas by email to icts13@gmail.com. Notification of acceptance will be made by 31 January 2017.
For further information please contact:
The Thai Khadi Research Institute
Thammasat University
Prachan Road, Bangkok 10200
Thailand
Tel: 662-6133103- 5
Email: tkri.tu@gmail.com